Backlinks are crucial if you would like to rank in Google search results. If you are wondering how Google search functions work and how you could arrive on its results page, you have to learn about backlinks.
What is a Backlink?
A backlink is a connection from one website to another. Some people use phrases such as "inbound links" or "incoming links" to explain backlinks. Think of it as another website that provides a backlink to your site either through text or images.
There are also various types of backlinks. You have the "do follow" and "no follow" backlinks. Their main difference is what the SEO community calls "link juice." Dofollow links pass along link juice and should always have good quality to be effective in its influence in your SEO. While nofollow links have no power in affecting your SEO.
Why are Backlinks Significant?
Backlinks are significant to SEO since Google and other significant search engines believe them to be important indicators of authenticity or "levels of confidence." The more quality backlinks you have, the more your website looks credible to search engines.
Tons of content are published every day, giving search engines a lot of options to put on their first pages when a user searches something about the topic.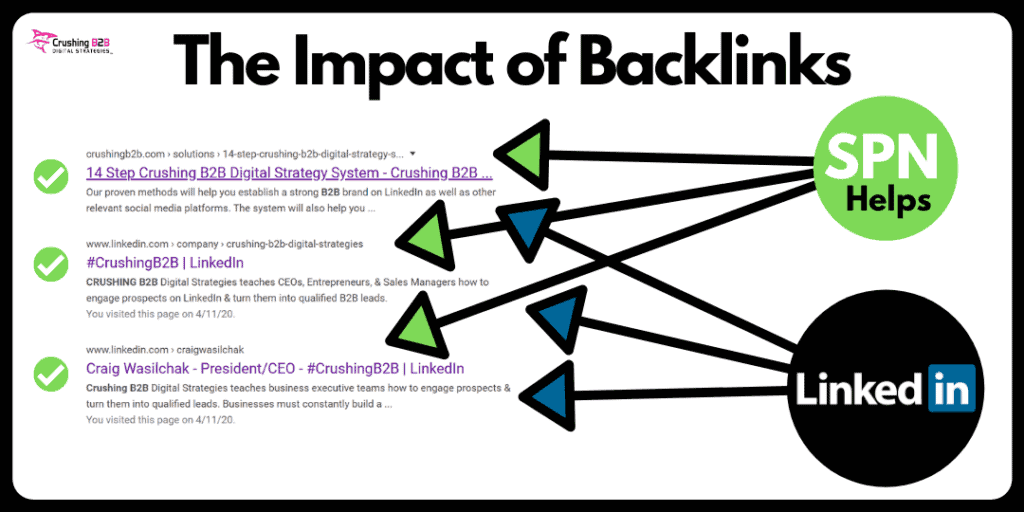 The more backlinks you have on your content, the more the search engines see your piece as a credible source of information about the topic. Then, you would move up your ranking to appear on Search Engine Results Pages (SERP). Of course, other things affect your SEO, but backlinks can help you rank higher. Consequently, your web pages would induce more visitors.
What is an External Link?
External links are links from your content that point into another website. If another website links to your page, they call it an "external link." The text which links to your site is called the "anchor text."
The better the anchor text describes the content of the page it links to, the more beneficial it becomes to give your website a SERP boost. Statistics show that getting quality backlinks is one of the most essential SERP ranking factors.
There are black-hat SEO tactics that you can do to boost your backlinks, but Google will just penalize you. Search engines look at the following criteria when it comes to your backlinks:
1. The trustworthiness of the site that is linking back to your site.
2. Relevance between the topics of the two connected pages.
3. If the anchor text is appropriate to the subject of the page it is linking to.
4. The number of links on one page that links to your website. (Once cannot stuff a page or a website with a crazy amount of links.)
5. The number of variations of anchor text and link type (text or image).
What is an Internal Link?
Internal links are links that point to articles or different pages on your own website. These internal hyperlinks are used in your navigation menus, pictures, and content to help users browse your website. It can also help establish a hierarchy of information, share more details about a specific topic, and spread authority around your site.
Internal linking is crucial because you would want your visitors to stay longer in your website. Plus, you need the search engines to understand and see the structure of your website. Therefore, you should have internal links on almost all the pages of your website. Internal links will help users and search engines to better navigate their way around it.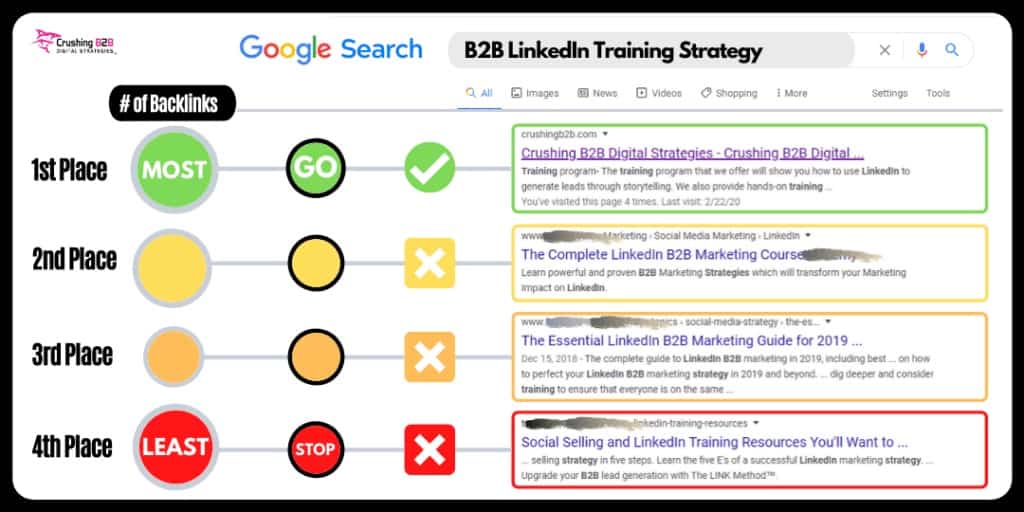 Take note that there is a good ratio of internal links and the number of words found on your website. Search engines will be flagged if they see tons of internal links in one paragraph.
Amp Up Your Link Building
Link building is essential to on-page and off-page SEO.
Securing external links is more challenging because you have to provide value to the website that's linked to you. Some domains which have a higher domain authority even charge you for acquiring backlinks. However, there are free websites where you can receive backlinks from as well. Websites such as Medium and Blogger allow you to create your own profile and publish your own articles. Your published articles from these platforms make great backlinks to your primary domain.
You can also use social media channels to build links to your website. LinkedIn is a great place to build backlinks since you could also write LinkedIn articles on the platform.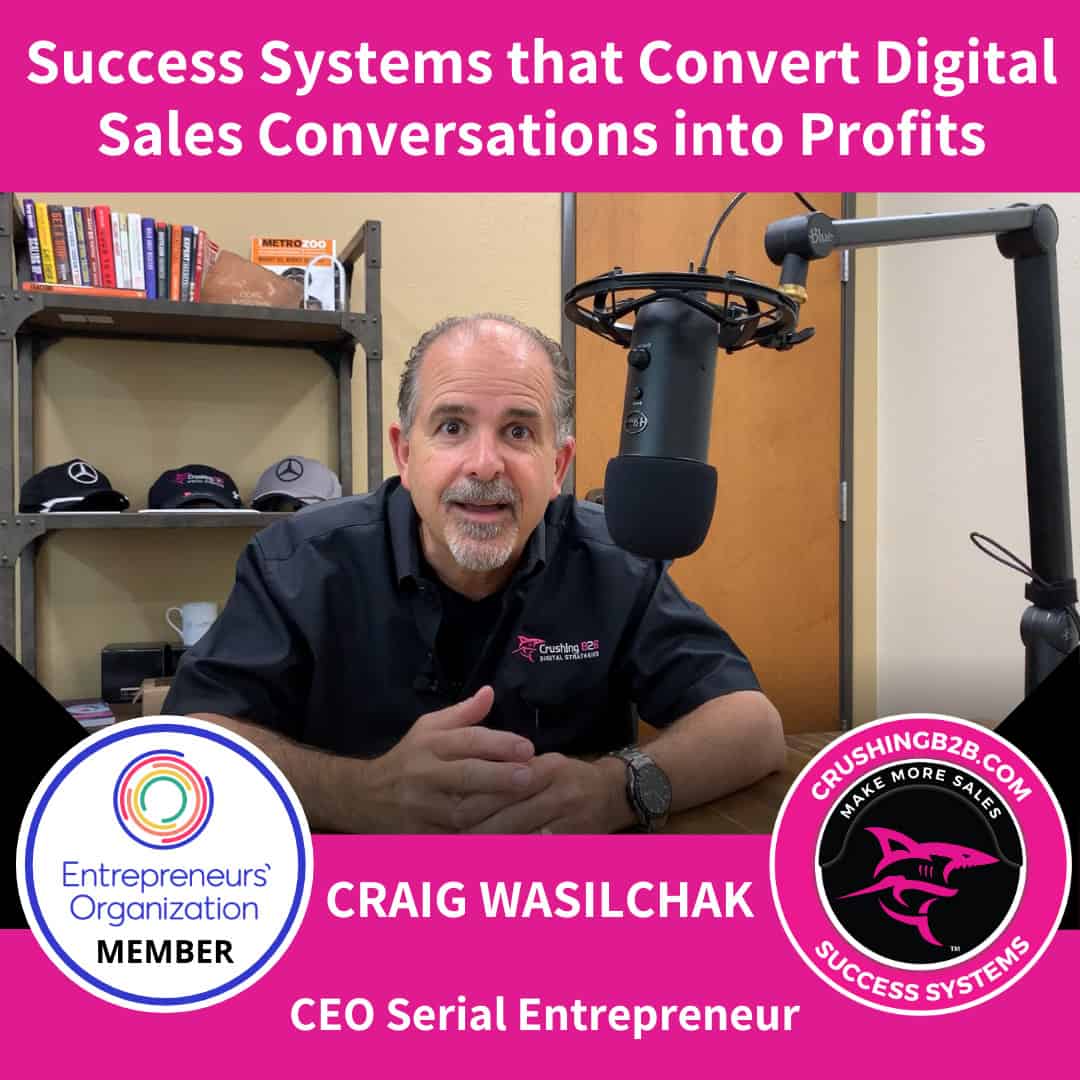 Craig Wasilchak is the founder and CEO of Crushing B2B Digital Strategies. He is also an active member of the Entrepreneur Organization, as he is the owner of a business earning over $1M in sales annually.
Crushing B2B Digital Strategies is a Dallas-Fort Worth area-based company that teaches CEOs, C-Level Execs, & Entrepreneurs how to grow their business value by using success systems for LinkedIn, other social media platforms, and SEO. Crushing B2B offers a variety of Social Selling & LinkedIn training, Branding & Lead Generation systems that are proven to convert digital sales conversations into profits.
As a B2B Mentor that has extensive skills in Leadership, Mentoring, and Entrepreneurial skills, Craig loves to share his amazing business journey and help others achieve their maximum success.
Craig has built and sold multi-million dollar businesses over the last 25 years. Now, with Crushing B2B Digital Strategies, his goal is to teach other entrepreneurs how to grow and run profitable businesses in a disrupted business world utilizing practical business strategies. If you wish to connect with Craig here on LinkedIn, just send an invite! You are also more than welcome to subscribe to his YouTube Channel "The B2B Lead Generation Movement".