Are you one of the many people who set goals but fail to see them through?
At some point in your entrepreneurship or executive journey, you've created a list of goals. Every entrepreneur, business owner, executive or team member has a goals list – whether they are short-term or long-term goals written or in their heads. However, only a small percentage of individuals achieve them.
Below are 7 golden rules to follow to set yourself up for goal-setting and success:
7 Golden Rules for Goal Setting
There are many reasons why many entrepreneurs fail to achieve their goals. It could be self-doubt, lack of commitment and motivation, or lack of focus. Somewhere along the way, they've decided to set their goals aside and put their attention elsewhere – the original set goals sitting at the back of their minds.
I'm sure this has already happened to you. It already happened to me, and the people in my team. And so, here are seven recommendations to help you (and your team) achieve goals. My team and I apply this to our company, and we're doing good so far – I'm sure you will too.
1. Define your 'Why'.
Before you decide on a goal to work towards, you have to define the underlying "why" or the reason why you're setting that particular goal—defining your 'why' mounts a different kind of motivation. Plus, this 'why' is related to a certain purpose. When you know why you're working toward that goal, that there is a purpose behind it, you feel more excited to put in the hours and achieve it.
For instance, you are an entrepreneur or a business executive. Your 'why' could be that you want to reach a wider audience. Your purpose is to increase your thought-leadership and close more deals.
2. Set S.M.A.R.T. goals.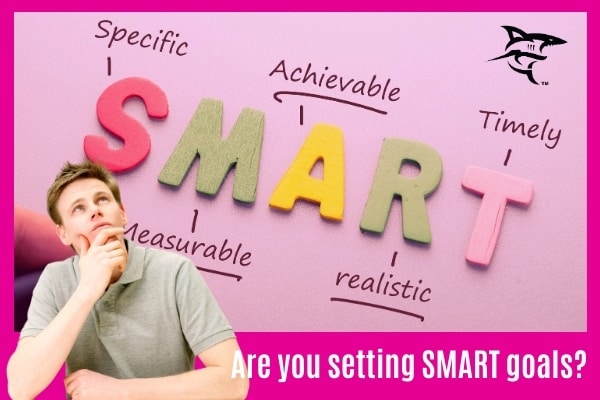 Do you know about SMART goals? No, it's not necessarily "intelligent" goals; rather SMART is an acronym for:
S – Specific – What are your desired goals?
Clear and well-defined goals are helpful because you set a right direction to follow.
M – Measurable – How do you know if you have reached your goal?
Specify precise numbers to measure your progress and success of your goal achievement.
A – Achievable – What are you going to do to accomplish it?
Make sure that the goals you set are achievable. Set some general ideas on how you can accomplish your goals.
R – Relevant – How do we accomplish it?
Another thing to ensure is that your goal should be relevant to your 'why'. You get an extra boost of motivation when there is a purpose behind your goal. Also, set appropriate actions that would help you achieve your set goals.
T – Timebound – When is your deadline for achieving the goal?
Setting a deadline for your goals brings a sense of urgency to work on achieving it. Plus, when you have a deadline, you know when to celebrate success.
3. Put your goals in writing.
SMART goals are best written in a table chart. Once you put your pen on paper and write down your goals, it becomes real and tangible. Writing down your goals gives you a visual reminder and accountability that there is something you have to achieve.
4. Tell someone.
Telling someone about your goals increases the likelihood that you will stick to working toward achieving them. Once you share your goals with another person, you will likely want to prove that person that you can achieve your goals.
5. Make an action plan that breaks your goal into smaller goals.
Planning is the next step after you define your goals. You can't expect a goal to be achieved if you don't work for it. Even if you work for it, but you don't have a defined plan, the work you put out can easily be misaligned toward achieving them.
If you have a big goal, breaking the goal down to smaller goals will help your journey of achieving it. Big goals may seem overwhelming, especially if you reach a certain amount of time working toward it. You may become burned out and feel that you have no progress.
Breaking the goal down into smaller goals gives you a feeling of success along the way. This feeling will more likely help you stay on track toward your bigger goal.
6. Be committed and put in the hours.
Again, if you don't do the work toward reaching your goal, you can't expect you to achieve it. You have to be dedicated to putting the hours – which is why it's essential to set goals that have a purpose behind it.
Goal setting is an ongoing activity. You have to keep yourself on track and make time to review your progress. With a clearly-defined action plan, you can see if you're on your way to success.
7. Celebrate each win.
When you have a defined action plan that breaks down your goal into smaller goals, don't forget to celebrate each step you've accomplished. Patting yourself at the back for doing an excellent job boosts your self-morale and motivates you to move forward to the next agenda. Don't beat yourself too hard if you've missed a deadline, just keep your eyes on the prize.
Go Big with Your Goal
Paying attention to how you set your goals helps you to achieve them. It may not be a smooth and easy journey, but you can get yourself there once you know how to get there!
If you have comments and suggestions on setting goals, don't hesitate to share it with me on LinkedIn!
About the Author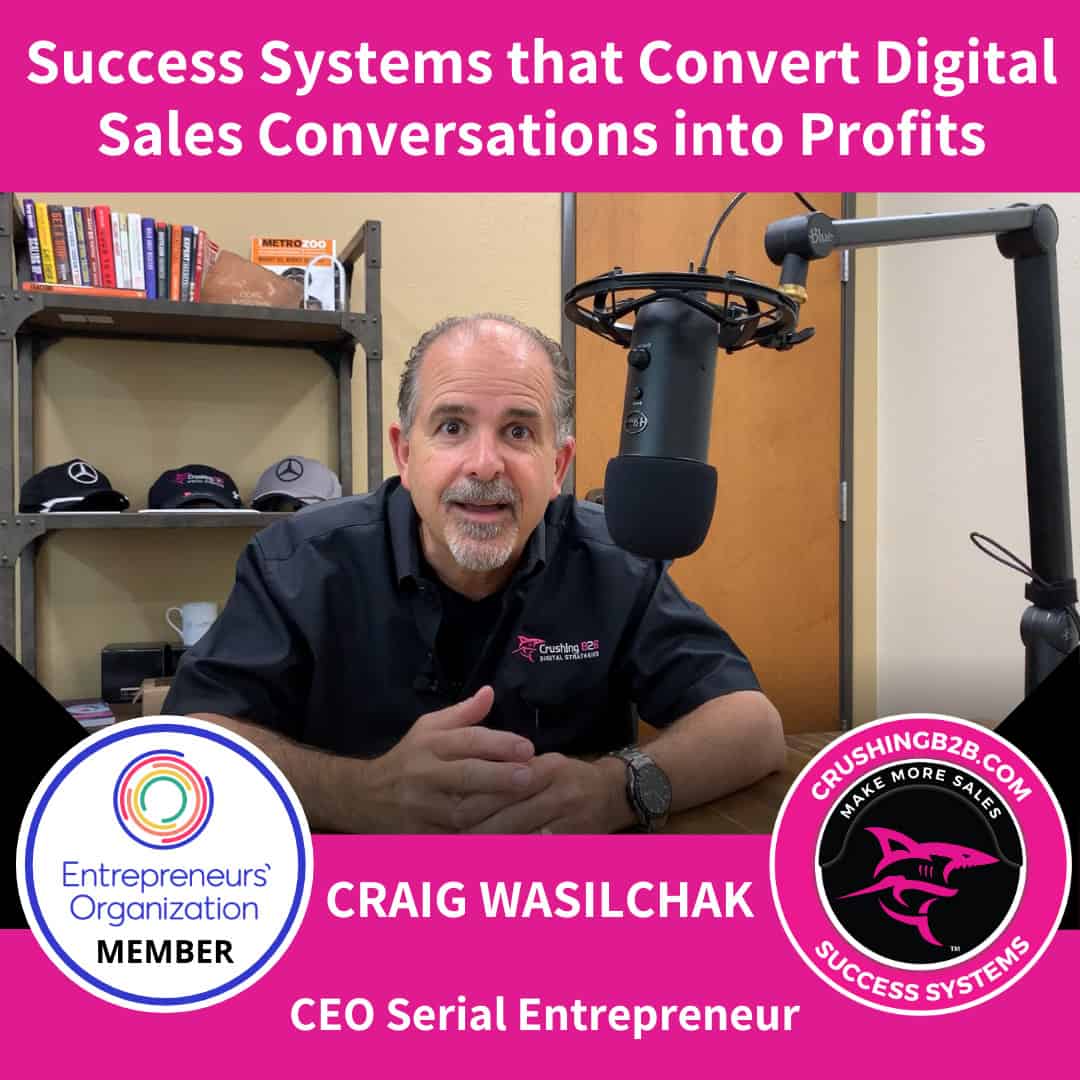 Craig Wasilchak is the founder and CEO of Crushing B2B Digital Strategies. He is also an active member of the Entrepreneur Organization, as he is the owner of a business earning over $1M in sales annually.
Crushing B2B Digital Strategies is a Dallas-Fort Worth area-based company that teaches CEOs, C-Level Execs, & Entrepreneurs how to grow their business value by using success systems for LinkedIn, other social media platforms, and SEO. Crushing B2B offers a variety of Social Selling & LinkedIn training, Branding & Lead Generation systems that are proven to convert digital sales conversations into profits.
As a B2B Mentor that has extensive skills in Leadership, Mentoring, and Entrepreneurial skills, Craig loves to share his amazing business journey and help others achieve their maximum success.
Craig has built and sold multi-million dollar businesses over the last 25 years. Now, with Crushing B2B Digital Strategies, his goal is to teach other entrepreneurs how to grow and run profitable businesses in a disrupted business world utilizing practical business strategies. If you wish to connect with Craig here on LinkedIn, just send an invite! You are also more than welcome to subscribe to his YouTube Channel "The B2B Lead Generation Movement".