Do you receive unexpected LinkedIn connection requests from time to time? Possibly from people who you haven't even met yet but are inviting you to connect.
Most people on LinkedIn are very private. They don't accept connection requests from people they do not personally know. If you're one of these people, I'm telling you – you might be missing out on a great connection.
In this article, I list down 8 reasons why you should connect with people you don't know on LinkedIn. Plus, I'll tell you how to filter out your connection requests, so you don't waste your spots for connections and only accept invites from those who are worthy.
8 Reasons Why You Should Connect with People You Don't Know on LinkedIn
As a business leader, you need to keep an open mind, and that includes accepting connection invites from people you don't know but are worthy of that 'accept' button. Christopher Hummel, Founder & CEO of Fitteam Global has posted about this on LinkedIn.
1. LinkedIn is a place for showing support to your connections' own businesses.
LinkedIn is the largest social media platform where professionals can network together. With over 706 million users worldwide, LinkedIn has become the best B2B networking platform in the world.
Users on LinkedIn are on the platform to either:
? Grow their network.
? Build relationships with prospects.
? Establish and/or increase their thought-leadership.
? Seek recruitment.
? Stay updated on the latest business strategies, tips, and news.
With the right connections, you'll be able to see helpful posts right on your home feed. You can show support to your connections by reacting or commenting your thoughts on their posts. When you do this, you can expect that they offer support to your business as well.
However, there are many users on LinkedIn who do not know how to use the platform properly. Instead of showing support – these users use LinkedIn to "blindly" sell aka SPAMMING.
They use the spray and pray technique wherein they send the same templated message to random connections in the hopes of getting a sale. Some users also post unnecessary stuff which you might see on your newsfeed. Be prepared for users like this and in the instance you've connected with them, simply delete them from your connections list.
We're on LinkedIn to grow, so let's all rise together.
The second reason is connected with the first reason. Support is a two-way street. If you help a connection with their business challenges, they too will offer support should you ever need it.
The features and algorithms on LinkedIn help you and your connection both gain visibility on the platform. When you engage with their posts, you become visible to their connections. When they engage in your posts, your connections can see them.
You see, when you grow on LinkedIn, your connections can grow too. We can all rise together if we do the right activities on LinkedIn.
3. New connections give you new perspectives.
LinkedIn is the best place to carry out a healthy discourse. The platform can help you gain new perspectives about your industry, business strategies, or your mindset.
Fresh outlooks can help in self-improvement. You can check if your mindset or leadership strategies are outdated and if there is something you can improve on them. Improvement is an on-going process – it never stops. There is always something in you that you can improve to achieve further success.
4. New connections can provide you a fresh funnel of content ideas.
If you have a corporate blog or a YouTube channel, LinkedIn is an excellent place to find new content ideas.
You can expound on the posts you find interesting and relevant to your industry and turn them into a fresh new article or YouTube video. With thousands of new posts published every day on LinkedIn, the possibilities are endless!
5. You may be one person away from your next big opportunity.
I've mentioned above the top reasons why people use LinkedIn. Regardless of the specific purpose you have on using on LinkedIn, connecting with people you don't know may just bring you closer to a big opportunity.
For instance, business leaders who connect with a person who happens to have a podcast can give you the opportunity to share your business on that person's podcast. Whether it's to find your next career opportunity or finding your "big break" in establishing thought-leadership, LinkedIn may surprise you.
6. You can be one or two degrees of separation away from a future client.
The sixth reason is connected to reason number five. An unknown LinkedIn connection who doesn't fit your business avatar can potentially be connected to a prospect who does.
Remember, LinkedIn is a B2B networking platform. By connecting to others, you can see 2nd-degree connections, and you become visible to them too.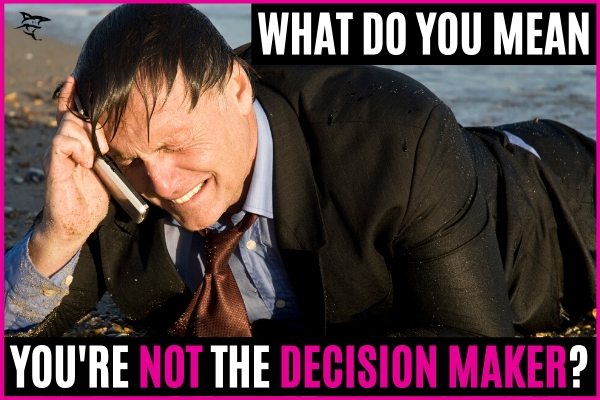 7. Keep friends close and make them superfans.
There are three great kinds of connections on LinkedIn: prospects, customers, and superfans. Your superfans are your friends on the platform. They react and comment on your posts, which could help build brand awareness for your company. If these superfans actively engage in your posts, they help you gain traction on your profile.
8. Everyone you trust now was once a stranger.
Rome wasn't built in a day, and not just one person helped build it. This saying is true when it comes to building your LinkedIn network and having a successful LinkedIn marketing campaign.
You need connections to make your LinkedIn marketing work. You need to trust people you don't know that they'll give value in return for your acceptance to their connection request.
Quick Checklist Before Hitting the Accept Button
Of course, you can't just accept any LinkedIn user to be a part of your network. LinkedIn only allows its users to have a maximum of 30,000 connections. You have to carefully pick out the best ones, so in the instance you reach 30,000 connections and can no longer accept any more new ones, you won't have to filter out your network then.
With that, here's a quick checklist before you hit the accept button:
_ Personalized Connection Request
A personalized invite where they mention why they want to connect with you lets you know their purpose. With a personalized note, you could instantly know whether that person is a prospect, a potential partner who can help you in your business, or a superfan.
_ Profile Photo
Do not accept any connection requests from profiles who have no profile photos. These people won't offer you any value, as they can't even complete the basic requirement of building a profile.
_ Professional Profile
If the user has no profile photo, view their profile, and check if they completed the basics sections. It could be that they made their profile photo private to users who are not connected with them. However, their profile summary and headline should be visible. If you see an incomplete profile, it's best not to connect with them.
_ Shared Connections
Check if you have shared connections with the person inviting you to connect. Here you can see how well you are connected. You can learn many things by looking at your shared connections, such as their industry.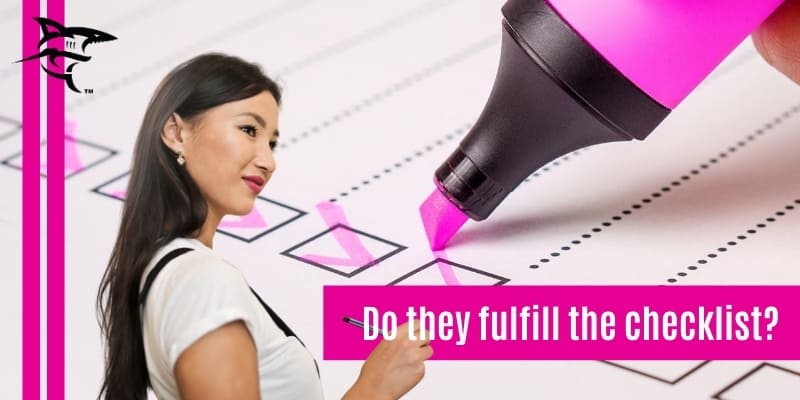 LinkedIn is the best platform for B2B Networking
If you want to grow your professional network and find prospects, LinkedIn is the best social media platform to active on. Today's sales landscape has changed. Gone are the days of traditional selling methods. Everything now starts with digital.
You must ride the new trend that is LinkedIn marketing, or else, your competition will just take your piece of the industry pie.
If you need any help with your LinkedIn marketing, check out our 14-Step Crushing B2B Digital Strategy System and our LinkedIn Profile Optimization pages. These can help you kickstart your LinkedIn marketing the right way.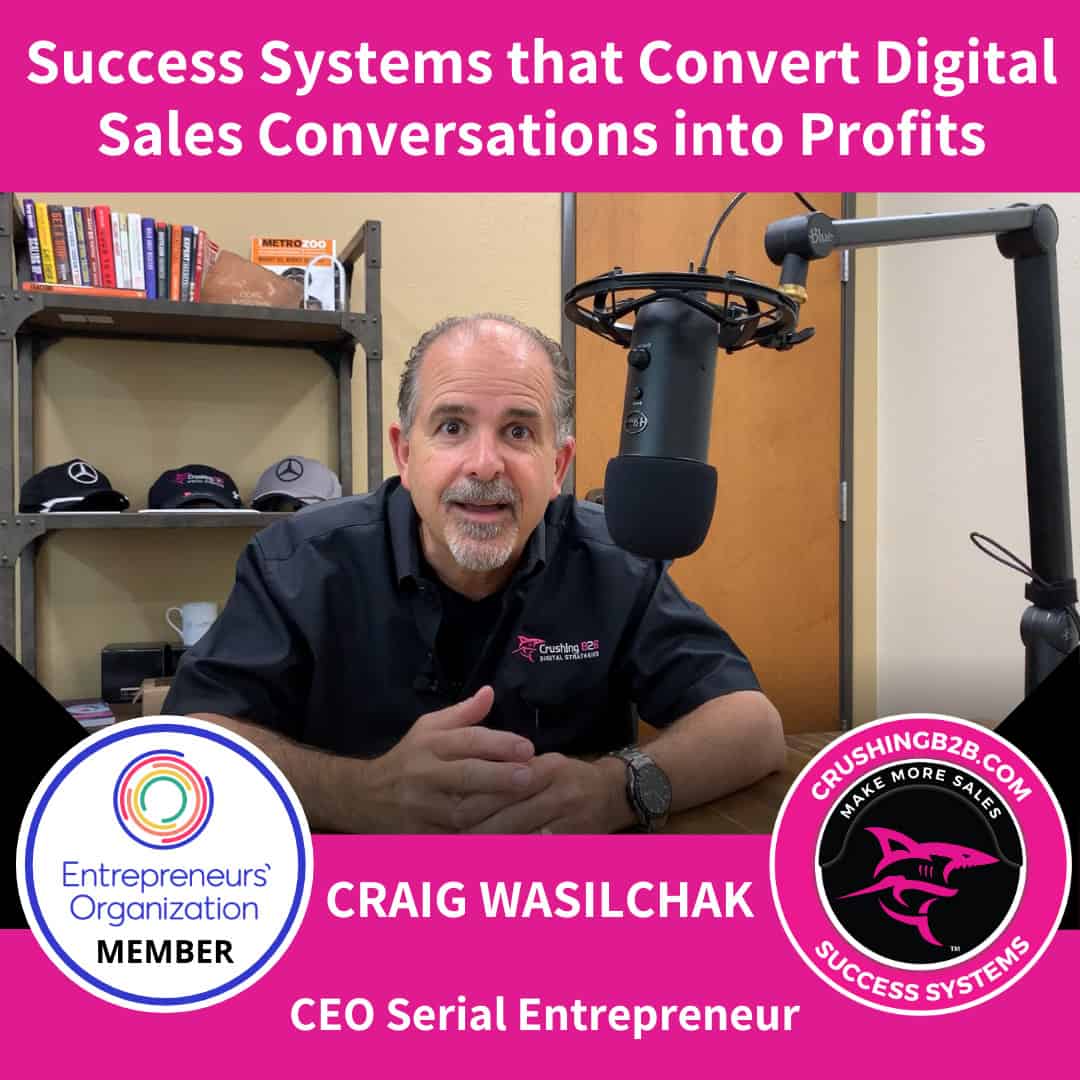 Craig Wasilchak is the founder and CEO of Crushing B2B Digital Strategies. He is also an active member of the Entrepreneur Organization, as he is the owner of a business earning over $1M in sales annually.
Crushing B2B Digital Strategies is a Dallas-Fort Worth area-based company that teaches CEOs, C-Level Execs, & Entrepreneurs how to grow their business value by using success systems for LinkedIn, other social media platforms, and SEO. Crushing B2B offers a variety of Social Selling & LinkedIn training, Branding & Lead Generation systems that are proven to convert digital sales conversations into profits.
As a B2B Mentor that has extensive skills in Leadership, Mentoring, and Entrepreneurial skills, Craig loves to share his amazing business journey and help others achieve their maximum success.
Craig has built and sold multi-million dollar businesses over the last 25 years. Now, with Crushing B2B Digital Strategies, his goal is to teach other entrepreneurs how to grow and run profitable businesses in a disrupted business world utilizing practical business strategies. If you wish to connect with Craig here on LinkedIn, just send an invite! You are also more than welcome to subscribe to his YouTube Channel "The B2B Lead Generation Movement".