It frustrates me that a lot of B2B executives, sales reps, and business owners are not maximizing LinkedIn for bringing in more leads down their pipeline. This is probably because they simply don't know how to do it!
Still, on the other side of the LinkedIn universe, some businesses are utilizing social selling strategies and do very well on the B2B platform. They are converting digital sales conversations into profits on a consistent basis because they perform LinkedIn activities that make them successful. Developing and implementing a long-term strategy is the key to success on a B2B platform such as LinkedIn.
Here are the top six LinkedIn activities you can do to generate more leads and sales:
1. Bait your B2B buyers using a great B2B LinkedIn profile.
Your LinkedIn profile represents who you are as a B2B seller. It's what your target buyers see when they're researching about the people involved in your company. Additionally, your LinkedIn profile acts as a resource for your buyers should they want to learn more about what you can offer.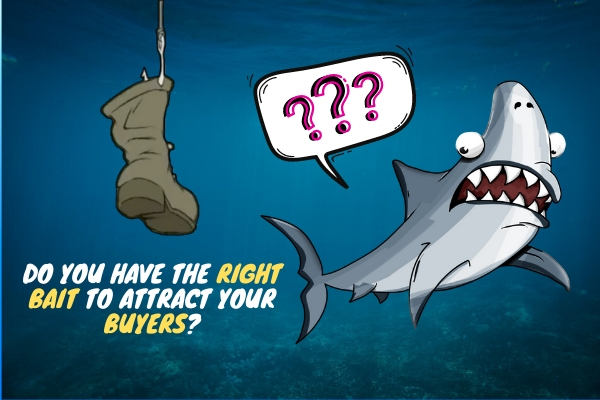 Therefore, a LinkedIn profile is not a resume. Instead, it's a place where prospects understand what you do and how you solve their pain points. It's all about credibility and taking your share in the "industry thought-leadership pie." If you don't have the right profile set up correctly nor answer the buyer's pain points, prospective clients would simply not connect with you.
A few of the elements you should consider when optimizing your B2B LinkedIn profile:
Display a billboard of life!
Do you ever notice billboards as you drive in the highway? Of course you do – especially when you're stuck in traffic!
LinkedIn has a similar feature as a billboard. It's none other than the LinkedIn Profile Banner! It's a place where you can capture the interest of your prospects and advertise what your product or service is all about.
When users leave their banners with the default option, I call it the "blue screen of death." Why? Because it shows your B2B buyers that you don't know how to use LinkedIn properly and you don't know what you're doing when it comes to branding your business and the problems you solve.
Use a professional profile picture and write a compelling headline.
Together with your LinkedIn banner, your profile picture and headline are highly important too. Your profile picture should showcase a professional image of you. Why would prospects connect with you if your image shows that you don't know what you're doing on the platform?
Also, your headline should show what you do to help your prospects solve their business pain points. Headlines can be used to attract target buyers from the get-go. Besides your LinkedIn profile, you headline can be seen on all your LinkedIn activities such as posting and commenting on other people's posts.
Exhibit proof of credibility on the Featured section.
The Featured section on a LinkedIn profile is often underused. This is probably because most users don't know what to put on it.
The best way to use this section on your LinkedIn profile is to upload ebooks, whitepapers, presentations, documents, images or videos. These types of content should address the problems your B2B buyers might be facing. The assets you place on the Featured section can be downloaded or lead your prospects to an external webpage.
2. What are Business Avatars? Take the opportunity to connect & engage with them.
Ever heard of a Business Avatar?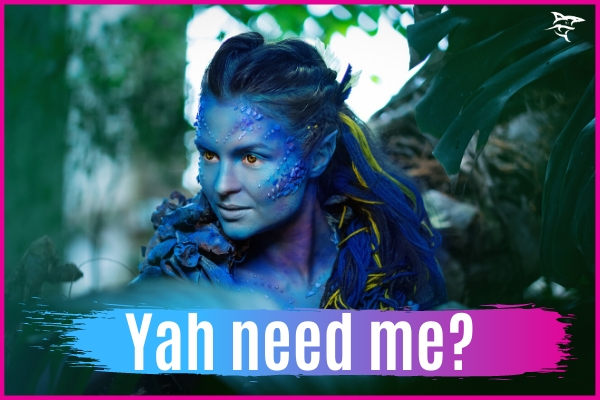 A 'Business Avatar' is your most profitable ideal customer. It's generally a profile of the person you revolve your business, content marketing, services and products around.
You find them by narrowing down a broad target market to a very specific, most profitable business avatar who can truly use your products or services. You can start by defining their geographic location, company size, and titles.
Once you fully define who your Business Avatars are, you can go ahead and locate them on LinkedIn using the advanced search filters. After finding them, you can go two ways depending on how hard it is to connect with them.
#1 You can make your presence felt first such as engaging with their posts or maybe replying to their comments on a mutual connection's post.
#2 You can go straight ahead and send them a personalized connection request.
3. Absolutely NO spamming!
It's all about getting to know people. We all rise when we do things right!
There are several ways people are improperly utilizing LinkedIn. The main issue is 99% of the people on the platform don't understand social selling and leave a trail of disaster behind them.
If the President, CEO or Sales Manager knew what you were doing they would "FREAK OUT." Improperly connecting and SPAMMING your connections ruins your business' BRAND. Many professionals on LinkedIn don't know that they are spamming. Even more, they're spamming everyone including their prospective clients with copy and paste idiotic messages that are irrelevant. Consequently, getting themselves BLOCKED on the platform. They do no research and SPAM, SPAM, SPAM! Because some digital marketing company told them this is the way to do it.
LinkedIn does not have a "Rule Book". So how do you know the right frequency of engagement and when to send the right messages?
It's all about developing a system to determine the right connections, right prospects, right signals, right timing, and right things to say.
For instance, you noticed that a prospect or a good connection viewed your profile. You can introduce yourself by sending a message of value (but not spamming) and ask them to connect.
By performing research on a prospect before you connect with them, you could also send a message of Kudos to a new connection who is doing well in his or her business and/or use of the LinkedIn platform. If there are signals that show the prospect has a problem that needs solving, you could send a message offering help. You must remember though, that you should NOT pitch your product if you haven't built a relationship with that prospect yet.
Remember, social selling is all about building relationships through creating trust and value. When you've established a good relationship with a prospect, that's the right time to ask if he or she is willing to schedule an off-platform meeting. The first meeting shouldn't be about selling them your services, unless they directly ask you – "What do you do? Tell me more…"
4. The 80/20 rule to create value – USE IT.
Have you ever heard of Pareto's principle? The Pareto Principle asserts that 80% of results come from 20%. The 80/20 rule is a universal rule that can be applied to almost anything.
It could also pertain to 80% of consequences stem from 20% of activity.
20% of the people in a company do 80% of the work output. 80% of a company's revenue come from 20% of their clients. On LinkedIn, 20% of the users that are posting, do 80% of the posting. Thus, 80% of the opportunity to generate visibility on the platform are only taken by the 20% of LinkedIn B2B performers who exert the effort. This is why it's so important to develop out a 90-day content strategy.
The Pareto Principle can also be used on LinkedIn lead generation activities. 80% of your social media activity should revolve around inspiring and entertaining your followers. Use these digital platforms to build customer trust through entertainment, inspiration, and education. The other 20% should be all about establishing your brand via promotion of what your business offers.
By following this 80/20 rule, you get to create value AND trust among your audience.
Most B2B companies and individuals exhaust themselves on the LinkedIn platform and don't have a planned-out success strategy. They post rubbish content and generic shares without having a written B2B marketing success plan. If you're worried about being embarrassed on LinkedIn… Well, you should be embarrassed of what you're posting if you don't have a well-thought-out strategy! LinkedIn is NOT Facebook. Have you ever read "The Emperor's New Clothes' by Hans Christian Anderson? "But he hasn't got anything on!" the whole town cried out at last.
Is your business naked on LinkedIn? Do LinkedIn users and your prospects laugh at your brand because of your representatives' silly posting methods?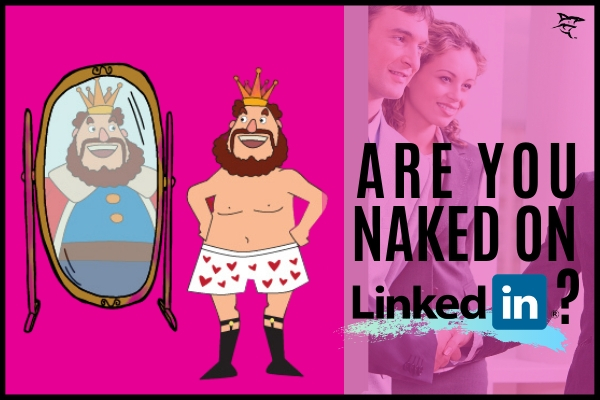 On the other hand, successful B2B sellers minimize their posting activity by prioritizing content IMPACT over quantity. After all, the ultimate goal is to get people OFF the LinkedIn platform and hit your B2B website to engage in conversations.
You and your sales reps may have two to three posts a week and a published LinkedIn article every other week. Then, focus on the TRACTION of these pieces of content so that they stay on people's feed and minds for some time. With enough traction, your business gets bigger visibility to the right people and are also able to build relationships with the important ones. 80% impact = value created.
Again, this is why it's important to have a B2B social selling strategy and work with a company or have your internal social media person be fully trained on the LinkedIn platform. The most common mistakes businesses make is to ignore LinkedIn, hire a generic digital marketing company that is not held accountable to Key Performance Indicators (KPIs), or let their sales reps run rogue.
5. It's all about THE GIVE.
If you don't focus on giving, you will never get. It's that simple.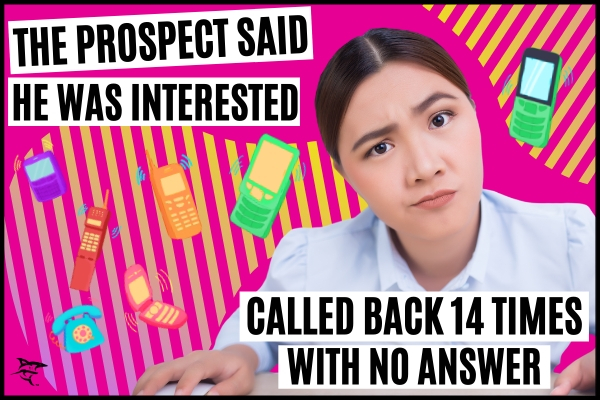 It's the 80/20 rule in action again! You should give 80% of the time, and brand in the remaining 20%. The reciprocity principle is one of the basic laws of social psychology. This principle says that we give back what we receive from others. Basically, if I do you a favor, you're likely to return the favor to me any day.
Giving doesn't start off with posting content. It starts with genuinely giving to your connections on the platform. This can be through liking and commenting – generally engaging on their posts that fit your business' core values. By giving, you help them increase their visibility and traction on LinkedIn to achieve their goals. Overall, it's okay to HELP others become successful on the platform – this is the true value of social media!
After you have built your community of valued connections, that's when you should start posting your 90-day content plan to start giving even more to your connections and target prospects. Your content plan could start with publishing great "evergreen" articles, posts, and comments to further grab their attention and trust. Then when you start giving through your posts, you can share something to promote your brand, that of course, should also benefit your B2B prospects. This phase is generally when the 20% comes in.
Content, including comments, are huge drivers of trust and value. However, not all types of content will work and/or is relevant to your specific Business Avatar. Which is why, again, it's important to first define your B2B Business Avatar before planning out a sales & marketing strategy.
Giving 80% of the time will generate you more leads because you build trust right at the very beginning. Even if your target prospect is not a connection yet, when they see that you are giving and giving – they're more likely to engage and connect with you.
6. Build B2B strategies for offline conversations that drive revenue.
Turning online connections into offline conversations is basically SOCIAL SELLING. Social selling is not the act of selling on social media. Instead, it's building relationships on social media platforms by creating value and trust with your prospects.
Connecting on LinkedIn is all about the strategy.
Social selling is ultimately a process of maximizing social media channels to have more prospect conversations and generate high-quality leads.
First, you must pre-screen the people you connect by answering these questions:
1. Is the connection a prospect?
2. Is the connection someone who can assist me in my LinkedIn goals?
3. Is the connection someone who can help my visibility on the platform?
4. Is the connection someone who is fairly successful on LinkedIn?
5. Is the connection going to make me look dumb by association from the poor content they post?
6. Is the connection someone I could be partnering with for lead generation?
7. Is the connection's contacts my prospects? What type of people are they connected with?
Social Selling is a process.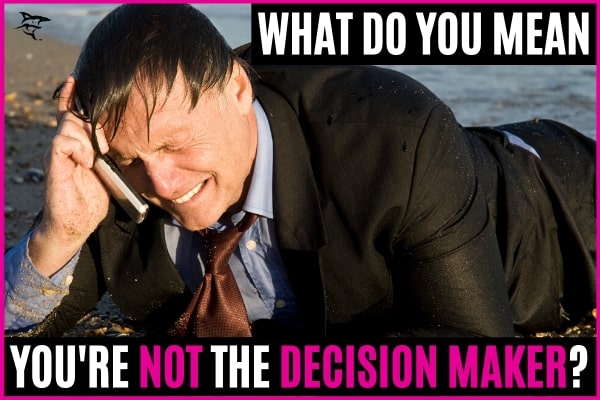 Answering these questions is important because building connections that drive profits offline is only good if it's a fit with your business strategy and solutions. Therefore, if you see a LinkedIn connection that checks many of the appropriate boxes of your Business Avatar and allied connections, build a strong relationship with them.
If it's a prospect, schedule an offline meeting once you have a strong relationship. It's all about building trust. If they turn out not to be a prospect, they can become a trusted posting friend on the platform.
These friends are as important as your customers and prospects. They can help you become successful on the platform, assist you with achieving your LinkedIn goals, and generally help your reach a wider audience on the B2B platform. It's all about the three-degrees of separation on LinkedIn. Kind of like Kevin Bacon's six-degrees of separation example.
Always screen before deciding to take a connection offline. There are time-wasters on the platform just like offline time-wasters you know in your offline world. By pre-screening, you get to maximize the power of your LinkedIn connections and create a viable social selling strategy to increase profits.
Build a System for Your LinkedIn Activities for Lead Generation
LinkedIn is a gold mine for connecting with B2B prospects. Your business just needs to implement a system on how to find the right people and execute the top six LinkedIn activities I've listed above. As a business owner, C-level executive or a sales manager, you are the leader of your organization. And it's time to learn LinkedIn. We're in a virtual selling world.
Feel free to have a call with me to brainstorm some ideas! I usually work with companies that range from $500k to $50M+ in annual sales. Our goal at Crushing B2B is to "Teach All Businesses How to Virtually Build Customer Trust."

About the Author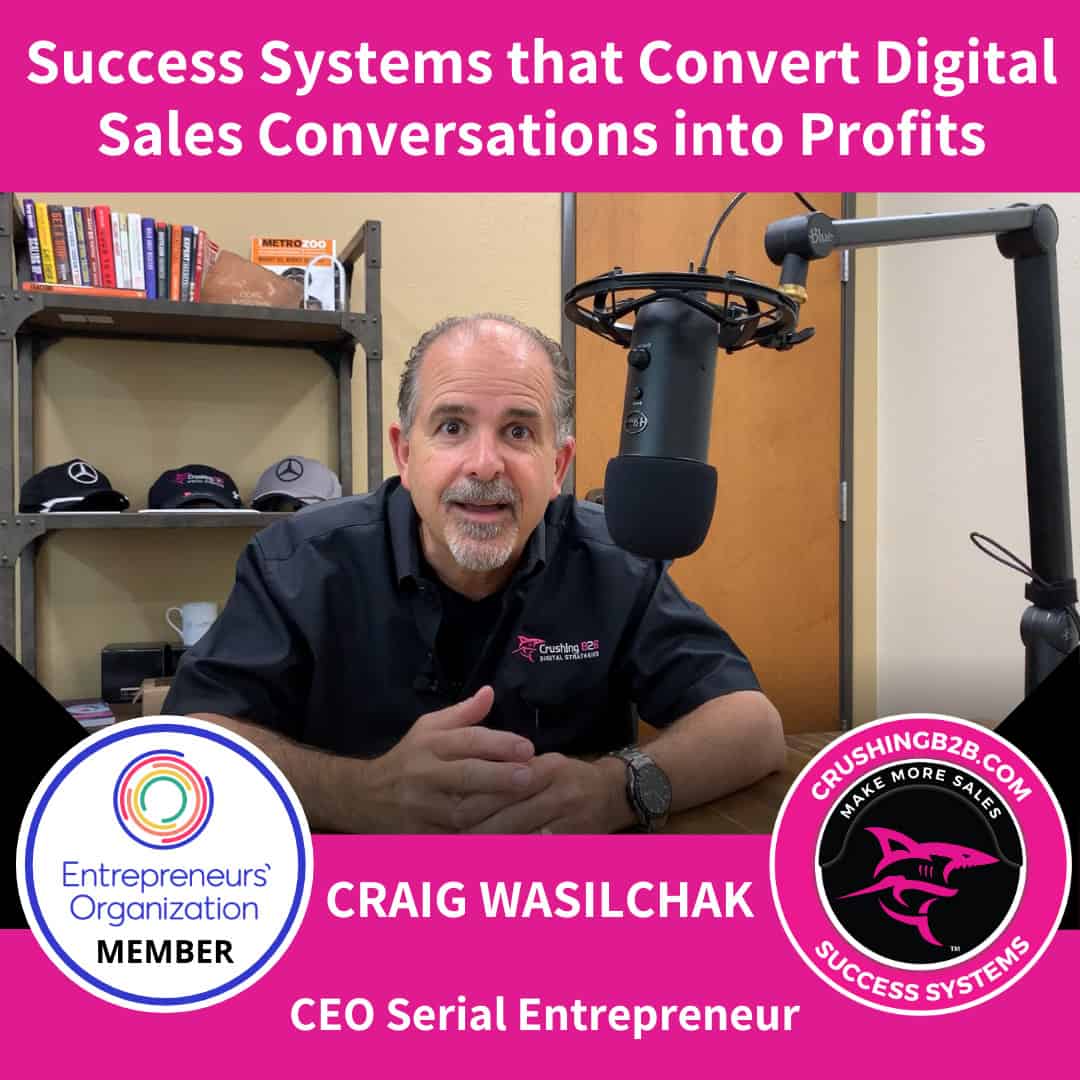 Craig Wasilchak is the founder and CEO of Crushing B2B Digital Strategies. He is also an active member of the Entrepreneur Organization, as he is the owner of a business earning over $1M in sales annually.
Crushing B2B Digital Strategies is a Dallas-Fort Worth area-based company that teaches CEOs, C-Level Execs, & Entrepreneurs how to grow their business value by using success systems for LinkedIn, other social media platforms, and SEO. Crushing B2B offers a variety of Social Selling & LinkedIn training, Branding & Lead Generation systems that are proven to convert digital sales conversations into profits.
As a B2B Mentor that has extensive skills in Leadership, Mentoring, and Entrepreneurial skills, Craig loves to share his amazing business journey and help others achieve their maximum success.
Craig has built and sold multi-million dollar businesses over the last 25 years. Now, with Crushing B2B Digital Strategies, his goal is to teach other entrepreneurs how to grow and run profitable businesses in a disrupted business world utilizing practical business strategies. If you wish to connect with Craig here on LinkedIn, just send an invite! You are also more than welcome to subscribe to his YouTube Channel "The B2B Lead Generation Movement".